Louver & Roof Turbine Vents For Better Ventilation
Improve ventilation in your steel building with either louver or roof turbine vents for fresher air.
---
Louver Vents
Louver vents are a great, cost effective ventilation solution for your steel building. They eliminate condensation inside the building and they also maximize air circulation.
Vents are a great option for those who live in warmer climates because they significantly reduce the heat that builds up inside of the building. They are easy to install and they also allow air to flow easily from one end of the structure to the other.
 Features & Benefits
Air Movement
Louver vents improves cross ventilation and reduces condensation in your building.
Cost
Vents provide a cost-effective ventilation solution for your steel building.
Conformity
Louver vents are available in both a 14″W X 12″H' and a 24″W X 36″H, and SteelMaster is proud to offer several fixed-blade models
Turbine Vents
Turbine vents are easily installed in the roof line to allow for maximum airflow. As the stagnant heat and moisture build-up is siphoned from your building, airflow is created as outdoor air is pulled into the building, thereby maintaining a constant circulation of air passing through your building.
---
Features & Benefits
Environmentally Friendly
No electricity or gas is needed to power your ventilator as our turbine ventilator uses wind velocity to function.
Compactibility
They are noise free and do not allow rainwater into the building.
Durability
SteelMaster turbines can withstand wind velocity of up to 120 mph.
Space Coverage
For maximum operation of these ventilators, one turbine vent is recommended for each 600 square feet, or one for every 20 linear feet, of building area.
Browse Other Parts & Accessories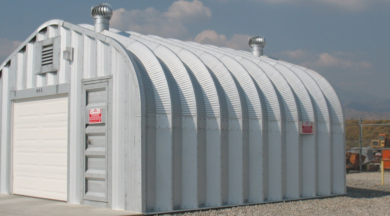 Talk with a parts specialist
Fill out the form below to get a free parts quote
"*" indicates required fields