Customized Corrugated Metal Endwalls For Quonset Hut Buildings
SteelMaster Solid Endwalls are pre-cut and die-punched for ease of assembly. They bolt together using the same one-size nut and bolt system used for the arches. This provides a solid, weather-resistant vertical shield to an end of your SteelMaster Building.
Endwall Panels
Endwall panels are designed according to the door system employed in your building. If a portion of the endwall is damaged, individual panels can be purchased to replace them instead of replacing the entire endwall.
Trim Kit Included
Solid Endwalls include a Trim Kit (inner and outer curved flashing angles, to connect end panels to the arch systems). Solid Endwalls are standard silver color.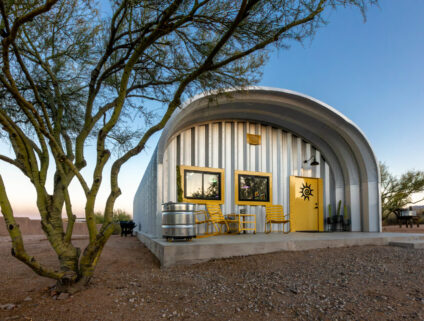 Recessed Endwalls
Your endwall may also be recessed to allow for an awning.
Browse Other Parts & Accessories
Talk to a parts specialist
Fill out the form below to get a free parts quote
"*" indicates required fields