SteelMaster Difference: Why Choose us for your next steel building
SteelMaster has been a leader when it comes to producing some of the best quality steel products on the market.
We work extremely hard to provide excellent customer service and we always have amazing deals, but those are not the main reasons why customers keep coming back–it's the SteelMaster difference that sets us apart from other steel building companies.
---
All Steel is NOT the Same – Better Steel, Better Buildings
When you invest in a SteelMaster building, you'll get the most from your investment in a top-of-the-line, quality steel structure. Our steel, parts and accessories offer superior engineering on several levels.
Material Specifications
---
| | | | |
| --- | --- | --- | --- |
| Steel Gauge | 22-12 | Bolt | Zinc Aluminum Hex Flange |
| Steel Grade | 80 & 50 | Nut | Serrated Hex Head Locking Nut |
| Manufacturer Warranty | 40 Years | Corrugation Depth | 7.5″ & 9.75″ |
Hardware Features & Benefits
All hardware, parts and accessories are produced in our state-of-the-art factory
Protective Coating
---
Best Anti-Corrosive Agent On the Market – Longevity And Durability
Brand
Galvalume Plus (AZ60/AZM180)
 
Composition
55% Aluminum-43.4% Zinc and 1.6% silicon
Corrosion Protection
40 years
Organic
Yes
Smudge, Stain & Fade Protection
Yes
"It was the easiest that I've ever had to deal with anybody. Customer service was awesome. It was super painless. It worked out perfectly, exactly how I was hoping it would work."
Pete G., Hawaii
Prefabrication Saves You Money AND Delivers Quality
Prefabricated means we've done all the engineering of the building materials for you before your building is delivered. The buildings are cut to specifications in the factory, then shipped as a kit to the building site to be constructed.
You'll get the precision and quality of using multi-million dollar fabrication equipment at a factory without having to pay for a custom engineered structure.
When choosing to construct a prefabricated steel building, there are big advantages:
Less expensive:
A prefab building is generally less expensive to build than a custom engineered structure. Our standard building kits are designed for do-it-yourselfers to save on high construction costs.
Easier to construct:
The components included with your SteelMaster building are made to exacting standards of accuracy for easy assembly with predrilled holes and bolts as the only required fasteners for construction. In other words, a lot of work of measuring and drilling is already done for you!
High quality:
Our state-of-the-art factory is fully equipped with the latest technology and highly-skilled production technicians who go the extra mile to manufacture superior quality products to our customers.
Our Construction Manual Takes You Step-By-Step
The SteelMaster construction manual provides you with general step-by-step information on the assembly of your metal Quonset hut kit with illustrations.
Some of the information includes:
Storage guidelines


---

Construction and building insurance


---

Installation of parts and accessories (ex. Endwalls, Windows, Skylights, Vents)


---

Grouting, caulking and completing the building


---

Building maintenance and preventing damage


---

Warranty certificate
*Keyway foundation is standard on all buildings. Industrial Base Foundation option shown is for illustration purposes only
Expert Building Specialists and Engineers – Experience To Meet Any Engineering Challenge
Established in 1982 in Virginia Beach, Virginia, SteelMaster Buildings has served over 50,000 customers from across all 50 states and over 40 countries.
SteelMaster's team of building experts and engineers has the experience to manage a variety of engineering requirements. We will work with you every step of the way to figure out the design and specifications you need to create the steel Quonset hut you envision.
---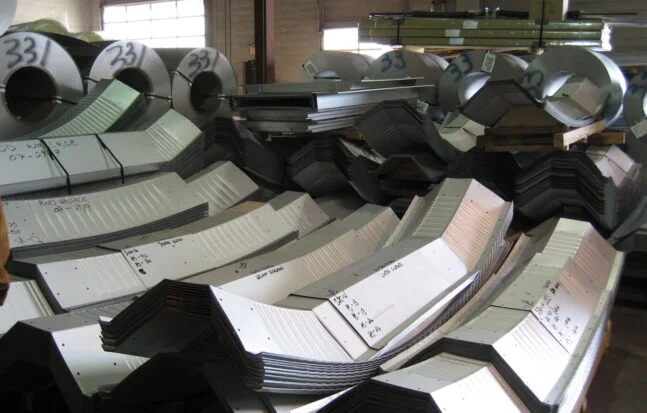 Included with SteelMaster Building Cost
✓ State-stamped factory blueprints
✓ 40-year warranty
✓ In-house engineering staff
✓ Snow, wind & seismic load analysis
Steel Barns vs. Pole Barns
When choosing a building, it's important to look at all of your options. Here are some differences between pole barns and SteelMaster metal barns.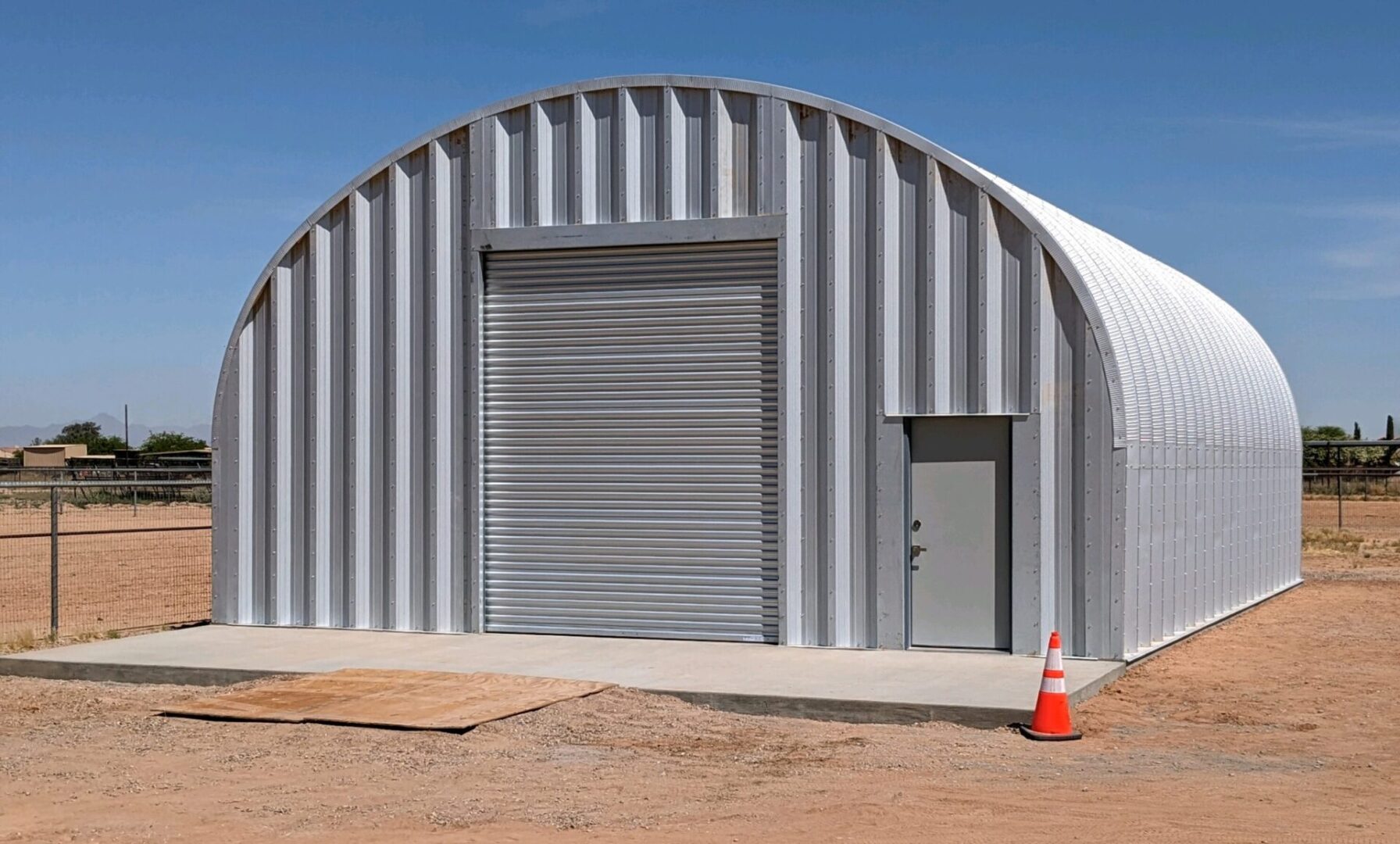 Steel Buildings vs. Fabric Buildings
From the clear span design to overall shape, steel buildings and fabric buildings seem to have a lot in common. However, there are significant differences that set SteelMaster metal buildings apart from fabric-covered structures.
Engineer For The Worst and Hope For the Best – Disaster Resistant Engineering
Technically speaking, no building company can claim that their building is 100 percent disaster proof, but our buildings are built to withstand a wide variety of environmental factors.
---
HVHZ Certified
In order to meet the engineering requirements of HVHZ, buildings must be able to stand up to not just hurricane force winds, but also can withstand debris impact.
Florida Product Approval
With the arch design of our Quonset huts and strength of steel, SteelMaster buildings easily meets Florida state product approval thresholds.
Wind Rated
Unlike traditional buildings that can have their roof blown off by strong winds, arch buildings are the roof, making it easy for engineers to design a building that can withstand the strongest winds.
Snow Rated
Low gauged steel combined with roof pitches of the A-Model and X-Model allow SteelMaster buildings to be built without fear of the weight of snow ruining your building.
Fire Resistant
All SteelMaster buildings are fire rated and are considered to be made from a non-combustible materials.
Seismic Rated
Our buildings can be designed to Seismic Design Category E for areas near a major fault with high seismic vulnerability.
"We were searching for a more resilient construction option for us. We knew we wanted to have a building that could withstand high winds from hurricanes."
James Morris, owner of a Shellfish Hatchery
Why Us: Our Logistic Experts Plan A Cost-Effective & Timely Delivery For You
We make getting your new building from the factory to you an easy process with complete transparency.
---
Speed, Efficiency, and Logistics Expertise
Whether your building is delivered by a tractor-trailer or bundled on ballets in containers to be shipped overseas, our knowledge of logistics will ensure your building arrives with everything you need.
We Detail and Finalize the Shipping Process With You
We're only happy when you're happy and a big part of that is the peace of mind of knowing you have a professional team of shipping and logistics experts at your disposal.
---
Once your order has been approved by engineering, our dispatching team will call to schedule delivery.
The day the order leaves the factory, the transportation company will email you the estimated arrival day and contact information of the driver.
Once the driver is within 24 hours of delivery, he will contact you for a final confirmation of arrival time.
We can work directly with you to help set up and manage the shipping and delivery process. Our team of professionals has extensive knowledge of transportation document requirements including:
Bill of ladings
Certificate of conformity
Export and import licensing requirements
LEED Certified Buildings – Eco-Friendly While Still Being Budget Friendly
Due to steel's recycled content and functional properties, building products made from our steel can be credited with the maximum number of points for the Materials & Resources Credit aspect of the LEED rating system.
Our steel building products contribute positively toward points under credits 4.1 and 4.2 of the LEED rating system:
Credit 4.1 (1 point) "Use materials with recycled content such that the sum of postconsumer recycled content plus one-half of the pre-consumer content constitutes at least10% (based on cost) of the total value of the materials in the project."


---

Credit 4.2 (1 point) "Use materials with recycled content such that the sum of post-consumer recycled content plus one-half of the pre-consumer content constitutes at least 20% of the total value of the materials in the project."


---
In addition to recycled content, steel can contribute toward several other LEED credits, either directly or indirectly.
Our in-house LEED Engineer William Swafford, has received the U.S. Green Building Council's (USCGB) Leadership in Energy and Environmental Design (LEED) Green Associate certification.
Ready to Start Your Project?
Talk to a Building Specialist
"*" indicates required fields