Metal Building Blueprints: Engineered & State Stamped Approved
SteelMaster State Stamped Engineered Blueprints meet snow, wind and seismic conditions and loads requirements. All designs and calculations are stamped by a licensed, professional engineer. They also provide clearly diagramed drawings of your building.
Also provided in the blueprints is an aerial view of the slab which include either keyway dimensions or anchor bolt data and there are views of the foundation,  A-A, (side view) and B-B, (length view).
They also include:
Rear Elevation
Facing rear endwall outside the building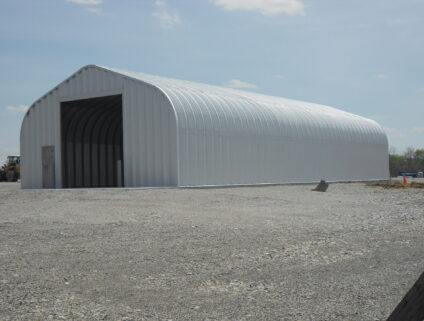 Side Elevation
Facing length of building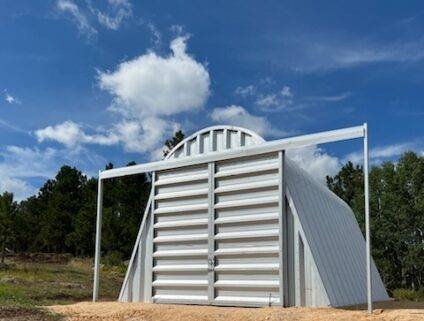 Front elevation
Facing front endwall outside of the building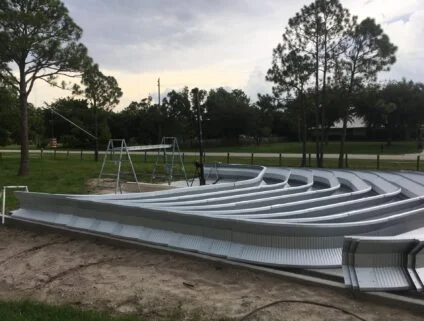 Arch Profile
Arch profile shows the correct placement of the arch panels and gauge thickness
Construction Manual
The SteelMaster Construction Manual provides you with step-by-step information on the easy assembly of your SteelMaster Building. The Construction Manual will also provide you with information on custom buildings and how to adapt your SteelMaster building to meet your needs.
Features:
The SteelMaster building construction manual is hand delivered to you upon delivery of your buildings.
If you need additional assistance, our Customer Service Representatives are here to help you with any additional questions on your building construction.
Browse Other Parts & Accessories
Talk to a parts specialist
Fill out the form below to get a free parts quote
"*" indicates required fields