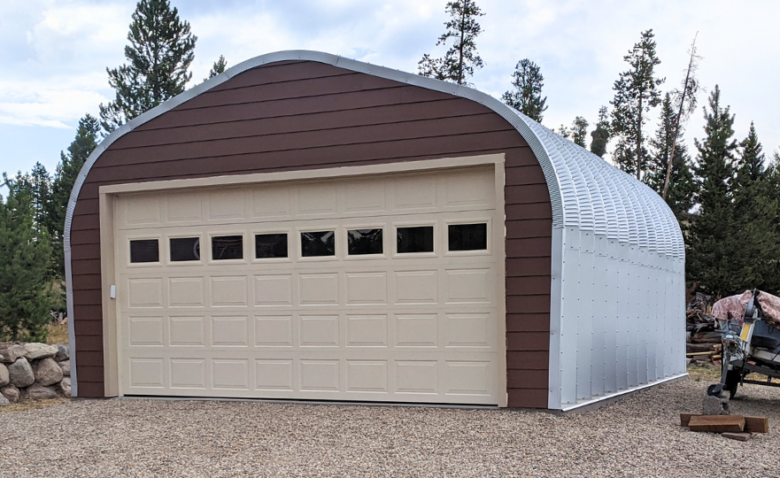 Arkansas
Steel building kits designed just for Arkansas.
Arkansas Metal Buildings: Strength of Steel, Convenience of a Kit and Flexibility of Portability
Businesses and residents across the state of Arkansas come to SteelMaster when they need a strong, versatile, and affordable metal building. Hundreds of Arkansans have relied on our years of experience and quality products to complete their projects.
I shopped every company in the U.S. when I was researching my idea and SteelMaster actually gave me the best deal out there.
Morry Sanders, Arkansas Vault Club coach
Arkansas Metal Buildings: FAQs
What are the most popular building applications in Arkansas?
Many of our metal buildings in Arkansas are west of Little Rock, the state's capital. The most popular steel buildings sold in the state are:
Garage
Agricultural storage/barns
Metal shop buildings
If you need to store or protect items, our DIY metal building kits are perfect for those who need a quality garage or workshop at the most competitive price. We also offer a wide range of customizable agricultural storage buildings that come in different models and sizes.
How strong are arch buildings compared to traditional buildings in earthquakes?
Earthquakes have been historically documented in Arkansas, dating as far back as the late 1600s. Arkansas, also known as the Natural State, is near one of the most hazardous earthquake zones in the country, the New Madrid Seismic Zone (NMSZ). The NMSZ is an active earthquake zone that extends from Cairo, Illinois to Poinsett County, Arkansas. Some of the largest earthquakes to ever strike North America have occurred in this area.
SteelMaster's seismic-resistant Quonset Huts are specially engineered to withstand the extreme forces of an earthquake, protecting both the valuable items inside and the occupants. Our earthquake-resistant building design features make Quonset Huts some of the strongest, most durable structures on earth. When seismic waves violently flow through a structure, the strength of the oscillation of the building depends on the building's mass and its stiffness.
A Quonset Hut is constructed as one unit, which evenly distributes the energy caused by seismic waves to its concrete foundation with little chance of damage. The 100% clear span design does not require the use of beams and trusses to support the structure. This eliminates the potential for weak spots inside of the building and few areas where the structure can become damaged, which can contribute to a collapse.
Can your buildings survive tornadoes?
The short answer is yes. Michael Jones of Paragould, Arkansas decided to build a SteelMaster home after a tornado struck in Joplin, Missouri. He saw pictures of SteelMaster Buildings that survived the natural disaster, which killed 116 people and was called the "worst tornado outbreak in history."
Michael did his research and learned about the strength of our disaster-resistant buildings. Our prefabricated steel Quonset Huts meet tornado shelter requirements. The buildings are constructed with a continuous load path to avoid significant EF-5 tornado damage. Each arch overlaps the next and is tightly bolted together, forming one unit bolted to the foundation. The arches form a strong internal support system to prevent a structural collapse. It only took Michael two weeks to put up the shell of his building due to rain.
Arkansas certified buildings
Talk to a building specialist
"*" indicates required fields