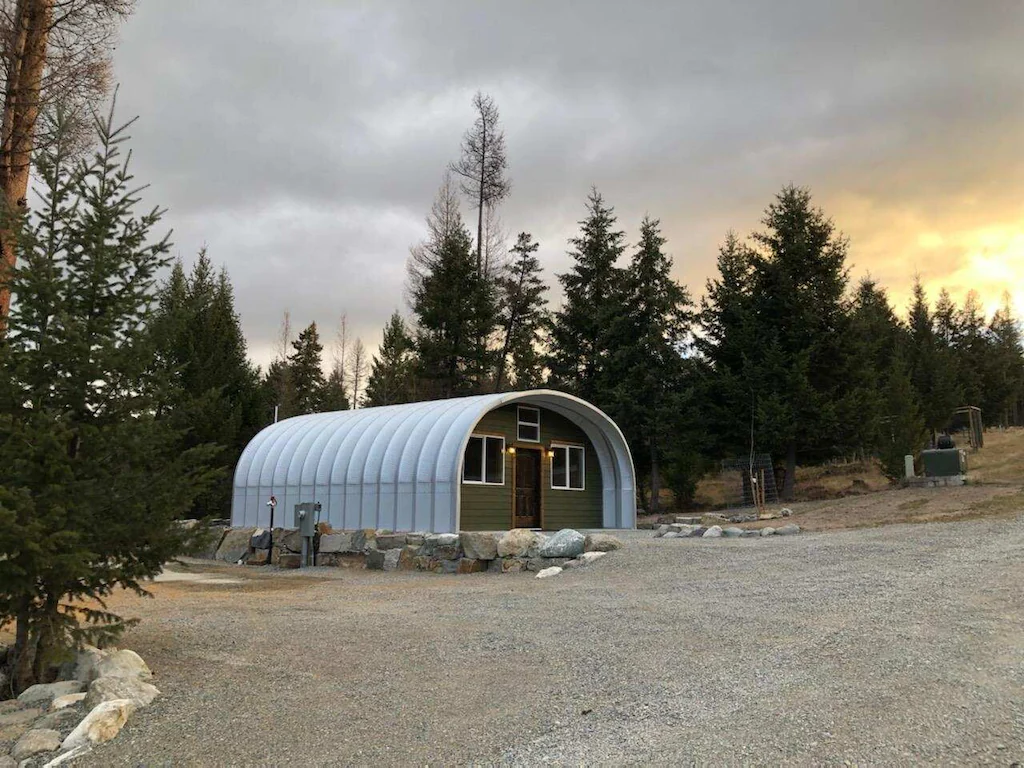 The stunning views of Glacier National Park brings in tourists from all over the world. And now, they can stay at Katie King's luxurious cabin in the woods that sits tucked away in the mountains only an hour away.
Katie's knowledge of Quonsets began when she would visit her family's property, where her dad was in the beginning stages of building his own Quonset building for storage.
However, Katie's father tragically passed away before he could complete his project.
When Katie was looking into building a structure for her property almost a decade later, she said her "Ears had burned at the mention of Quonsets because that's what her dad had envisioned for the property."
Katie started doing research, and even had a family member who had served in the military and had knowledge of Quonset huts.
"It seemed like something right on par for our needs. It is strong enough to withstand the weather conditions of Montana. And SteelMaster jumped out at us because of the reputation of the company and the price point," Katie explained.
Upon delivery of her building, her husband and his friend spent the summer building it from the ground up.
The exterior combines the industrial look of a Quonset with a cabin feel. Katie and her husband went with local materials; from real tongue and groove wood end wall to a custom wooden door, both made by local lumber companies.

When you step inside the front door, you're welcomed with all the amenities you need; and the coziness will make you feel right at home.
The focal point of the interior is a handmade wooden canoe that hangs proudly above the bed.
The canoe was a treasured piece of art beloved by Katie's father, who had wanted her to have it after he passed. She relishes that her dad can put his own stamp on the cabin because he was behind the inspiration.
"In my mind, it had such a secondary meaning when we did choose a Quonset hut because I felt like I was taking on my dad's idea," Katie said. She added, "my dad was an architect. He would have found this so fascinating. My dad was a dreamer."
Overall, Katie had a very positive experience with SteelMaster.
"It was a positive experience. In our experience with all the other companies, SteelMaster was the easiest and most professional."
We are proud to be a part in her tribute to her dad and keeping his legacy of being a dreamer alive.