Inside Sales Representative In Virginia Beach
SteelMaster Buildings, named one of the Best Places to Work in Virginia and Top Workplaces in Hampton Roads, wants you to be part of our company's success by joining our inside sales team.
The amount of business we have this year is staggering as our leads have doubled and we have hundreds of customers waiting to connect with a sales representative every day. We need you to connect our customers with quality, long-lasting steel buildings
---
About The Position
As SteelMaster's Inside Sales Representative, you'll be provided with these customer leads that have contacted our company, therefore no cold calling is required.
In this role, you'll qualify assigned customer leads, work those sales opportunities, and close building deals based on the customer's needs. Your success will help customers purchase some of the world's strongest, most versatile buildings.
Compensation & Benefits Package
Total compensation package of $35,000 – $75,000+ (salary + uncapped uncapped commissions)
Uncapped performance bonuses
40 hour Monday thru Friday work week (no weekends)
Excellent medical, dental and vision insurance.
401(k) plan with company match
Paid vacation, holiday, bereavement and sick days
Employee wellness program
Inside Sales Position Requirements
Identify and develop customer inquiries as well as negotiate and ultimately, close new customers
Develop and manage a sales pipeline to meet or exceed targets
Closely manage the sales process from qualifying to closing
Ability to consistently meet/exceed sales quotas
Strong communication skills, open to training, and desire to win
Knowledge or experience in the construction or building materials industry is preferred but not required.
Skills For Inside Sales
Ability to consistently meet/exceed sales quotas
Competitive, personable, and open to feedback.
Excellent communication skills (oral and written).
Proficient knowledge in Microsoft programs including Outlook, Word and Excel
CRM experience is preferred by not required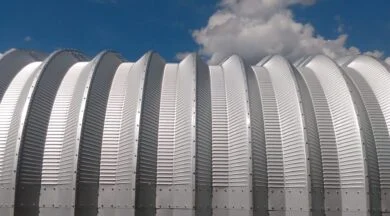 Apply Now!
Employment Application
"*" indicates required fields
About Us
SteelMaster Buildings is the leading supplier of the highest quality arched steel buildings on the market. An American-owned company, we've provided over 50,000 buildings all over the United States and the world.
Learn why SteelMaster was named one of the Best Places to Work in Virginia by Virginia Business, Virginia Chamber of Commerce and the Virginia Society of HR Management.
Read what sets SteelMaster Buildings apart from our competition.
All qualified applicants will receive consideration for employment without regard to race, color, religion, sex, or national origin.