Meet the Customer Service Team
Team /
Ryan Allen
Assistant Customer Service Manager
Years at SteelMaster: 12
Specialty: Customer relations, third party vendor accounts, parts & accessories
Ryan Allen has been with SteelMaster for twelve years and leads the Customer Service team. His primary responsibilities as the customer service manager include assisting customers with their technical questions on construction and blueprints, selling customers additional arches, end walls, and insulation for existing SteelMaster buildings, and assisting the members on the customer service team. As the primary liaison for past, current and future customers, Ryan says he enjoys helping customers.
"I enjoy helping customers overcome the obstacles they face during the building process and providing additional parts/accessories to clients so they can finish their building just as they imagined."
Ryan was born in Chesapeake, Virginia, and has been living in Virginia Beach for the past fifteen years. He has an extensive background in sales, customer service, and customer management. Outside of work he enjoys spending time with family and spending the weekends at the beach during the summer.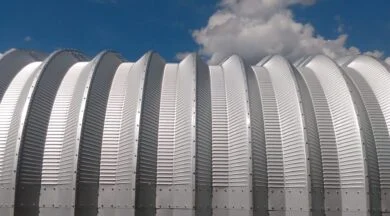 Need help with your building?
Contact Ryan today!
"*" indicates required fields
By adding my phone number, I agree to receive recurring automated text messages at the phone number provided. Consent is not a condition to purchase. Messaging & data rates may apply. Reply STOP to cancel. View our Terms of Service for details.