Oregon
Oregonians choose SteelMaster for 30+ years – the strength of steel, enduring design.
Oregon Metal Buildings: Prefab Sheds, Garages, Storage & Cabin Kits
Hundreds of Oregonians have turned to SteelMaster when they need a durable, cost-effective steel building.  Whether you live on the coast, mountains, or grasslands, we have a model to fit your needs and knowledgeable teams who can guide you through the entire process.
We became the local neighborhood fascination.
Edgar Papazian, Portland resident
Oregon Metal Buildings: FAQ
Is the building environmentally friendly?
Environmental sustainability and eco-friendliness hold significant importance for Oregonians, ranking the state as the second "greenest" in 2018.
When it comes to constructing a green home or a sustainable workshop, trust SteelMaster's building specialists to create an eco-friendly design.
All SteelMaster buildings utilize at least 80 percent recycled steel and feature Energy Star-rated Galvalume Plus coating, effectively reducing energy consumption by reflecting heat. This ensures a comfortable interior throughout the seasons.
To further enhance sustainability, customers can customize their environmentally friendly buildings with large windows to utilize natural sunlight and incorporate on-site renewable energy sources like solar, wind, hydropower, or biomass, making a positive impact on the environment and maximizing the building's eco-friendly potential.
How much storage space do Quonsets provide?
SteelMaster's Quonset Huts effortlessly accommodate the versatility of Oregon's economy.
Horticulture is a booming industry in Oregon, with potted florist azaleas leading the national charts, valued at almost $910 million. Our metal agricultural buildings offer the perfect storage solution for farmers of all types. With customizable options and a clear-span design, our Quonset Huts provide ample space for storing large items and products.
Cattle and hay are also top products in the state, valued at $701 million and $661 million, respectively. Our agricultural building kits serve various purposes, from equipment and hay storage to providing shelter for animals. The steel arches are easy to maintain and resist breakage from animals.
Given Oregon's eco-friendly environment, gardening has become a popular hobby among residents. Our durable and affordable metal storage sheds are ideal for green-thumbed enthusiasts, providing a secure space for gardening tools and other valuable items. Our easy-to-build prefab shed kits are delivered to your doorstep, reducing construction time and cost. And if your storage needs grow, our sheds are expandable to accommodate your changing requirements.
Can I live in a SteelMaster building?
From their humble beginnings as temporary structures in the 1940s, Quonset Huts have risen to popularity in Oregon's housing industry, thanks to SteelMaster's innovative metal homes.
The Northwest's growing trend of prefab construction finds a perfect fit with our Quonset Hut kits, offering customizable sizes that allow customers to design their dream homes with complete control over every aspect and floor plan.
The surging popularity of prefabricated homes is attributed to cost savings during the building process and over time. Eco-friendly Quonset Huts contribute to reduced energy costs with their Galvalume Plus coating, shielding the steel from corrosion, and enhancing energy efficiency throughout the seasons.
Assembling our metal homes is a breeze – ready-to-assemble straight from the pallet, requiring just one nut and bolt, saving money on construction crews, and catering to construction novices. With SteelMaster's Quonset Huts, the future of home building is both dynamic and sustainable.
Will my Quonset hut stand through the winters?
SteelMaster's metal Quonset Huts offer not only easy assembly but also exceptional resilience against harsh weather conditions. These arch-style buildings have withstood severe hail storms, earthquakes, and heavy snow loads, ensuring protection for both occupants and valuable belongings.
Oregon has faced earthquake hazards since the late 1980s, with a continued high potential for seismic activity, according to the USGS. SteelMaster's seismic-resistant steel buildings are expertly engineered to withstand earthquake forces, boasting strong and durable design features. The Quonset Hut's one-unit construction evenly distributes seismic wave energy to its concrete foundation, reducing the risk of damage and collapse.
With much of Oregon covered in snow from December to April, reliable buildings to handle heavy snow loads are essential. SteelMaster's durable, metal Quonset Huts are engineered to tackle the heaviest snow loads in any region. Following snow load provisions required by ASCE 7-95 and IBC, the buildings use commercial-grade, high-quality steel that can be customized to accommodate extra heavy snow loads in snow-prone areas.
I'm very proud of the outcome.
Bob Galven, Oregon resident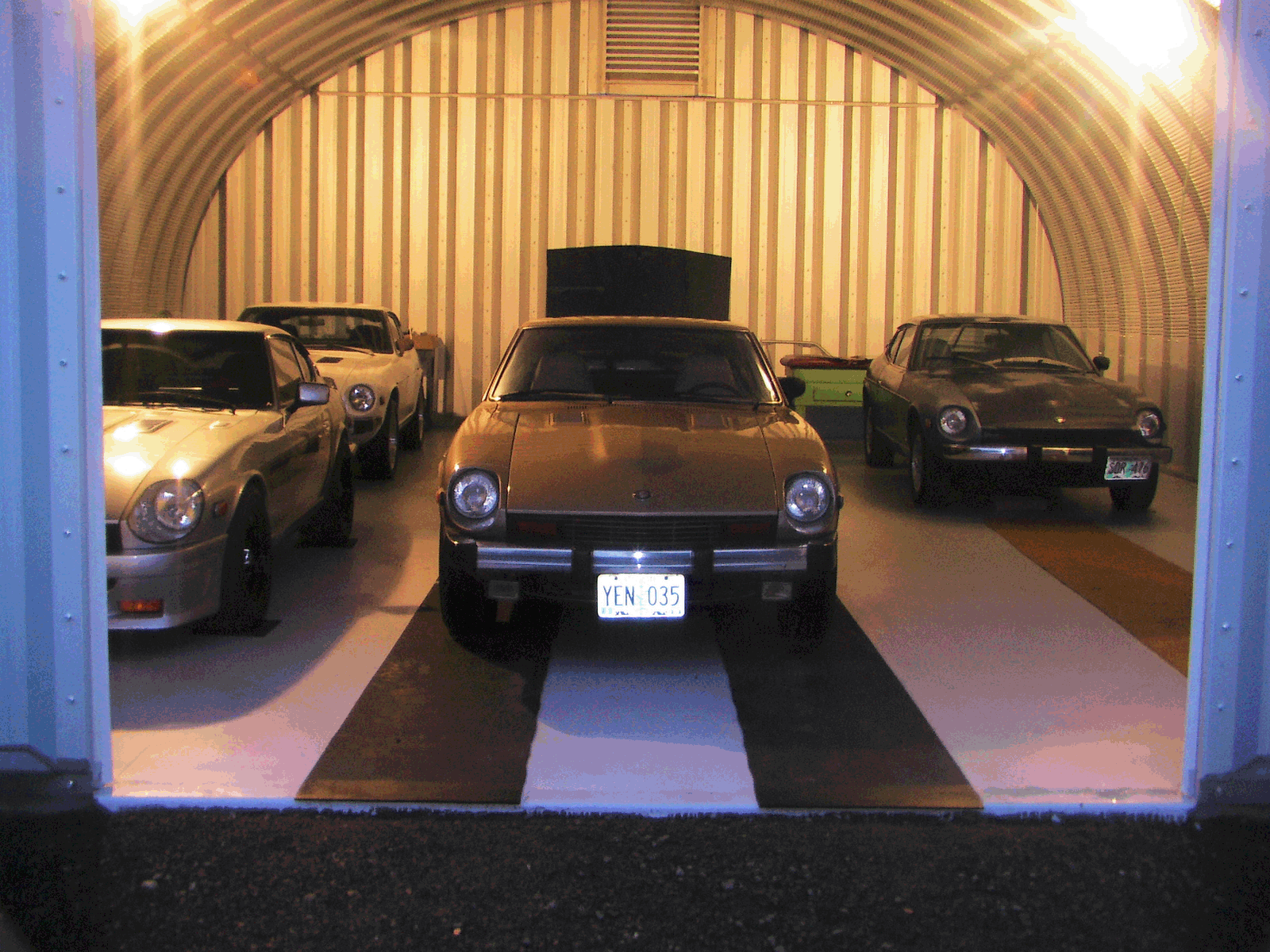 Oregon certified buildings
Talk to a building specialist
"*" indicates required fields